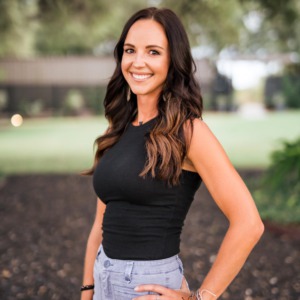 Born and raised as a 4th generation Kyle citizen, I love this area and could never call anywhere else home.  
My husband and I met in 5th grade here in Kyle and we still reside here with our dogs, Birdie and Frankie. I graduated from Texas A&M University in 2008 and married into a very burnt orange family! I have a degree in Leadership and Development from Texas A&M University and a Cordon Bleu Certificate in Pastry and Baking. After owning my own cake shop for 2 years in Buda, I decided I love working with people but to put cake making back in my hobby folder. So, why Real Estate?  Well, I love working with people in one of the most important ventures they may pursue and am very interested in the interior design side of things.  Most importantly, since getting my license in 2014, I can say I found my life long career and a vehicle to give back to the community that built me.
Aside from my real estate career, I enjoy going on runs, anything outdoors, being around my friends and family, interior design, going to local breweries and wineries, trying new restaurants, and hanging out with my dogs!
Testimonials
My husband and I reached out to Amanda last year to help us sell some investment property to re-invest. Amanda didn't flinch when she learned that we were on a time sensitive situation. She very efficiently got the needed details and got to work. It became very apparent that Amanda is a team player and is very comfortable working with industry partners. Amanda was not only very successful in meeting out timeline but got us the selling price we had in mind! Thank you Amanda!
Anonymous
We worked with Amanda to buy our first home and it was a great experience! Being first time homebuyers, we were thankful to have Amanda with us during our meetings with the builder and to help ask the questions we didn't think of. Amanda was quick to respond whether it was before, during or even after the purchase of our house. We are shall where we are, but will definitely work with Amanda when it's time to sell.
The Frei Family