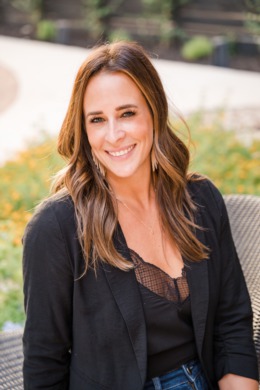 Hi! My name is Laura O'Brien and I'm so excited to be working together! Buying and/or selling a home is one of the biggest decisions you can make, and I'm honored to have the opportunity to help and guide you through the entire process. My biggest goal is to make sure that YOU are taken care of - I'm here to ensure that your transaction goes smoothly, questions are being answered, you're being advocated for, and that your home buying/selling experience is as easy and smooth-sailing as possible!
I was born and raised in Buda, Texas and I currently raise my children here. My family and I love living in Central Texas, and honestly, I can't imagine being anywhere else.
I have an extensive background in real estate (accounting, marketing, appraisal processes, residential services and commercial property management), as well as, an entrepreneurial spirit. I am creative with many talents and have a love for home design and staging. As a young girl, I couldn't have placed myself in this career, but I am fulfilled in ways I couldn't have imagined and am thankful life led me here. 
I am now living my dream as a Realtor. I love connecting with my clients, and I am committed to providing an exceptional experience to everyone I work with. I treat my clients like friends and I strive to create an experience that is fun and stress-free! With my strong communication skills and professionalism, I guarantee to make the process of buying and selling a home an easy and enjoyable one!
Testimonials
I want to say this really loud! If you're in the Austin area or Hays County, please please please reach out to this amazing woman for buying or selling a home. I can't even put into words how amazing she's been or how effortless she's made the entire process! Save Laura's information and reach out! You will be very thankful you did!
The Babin Family
Laura is one in a million! She is genuine and good hearted and truly wants the best for her clients! She puts her heart and sould into your home buying experience. She went above and beyond for our family and we are so happy with our new home. THank you for making our dreams come true!
Anonymous