Common Home Buyer Questions
Posted by Sara McGettrick on Tuesday, September 26, 2023 at 11:53:40 AM
By Sara McGettrick / September 26, 2023
Comment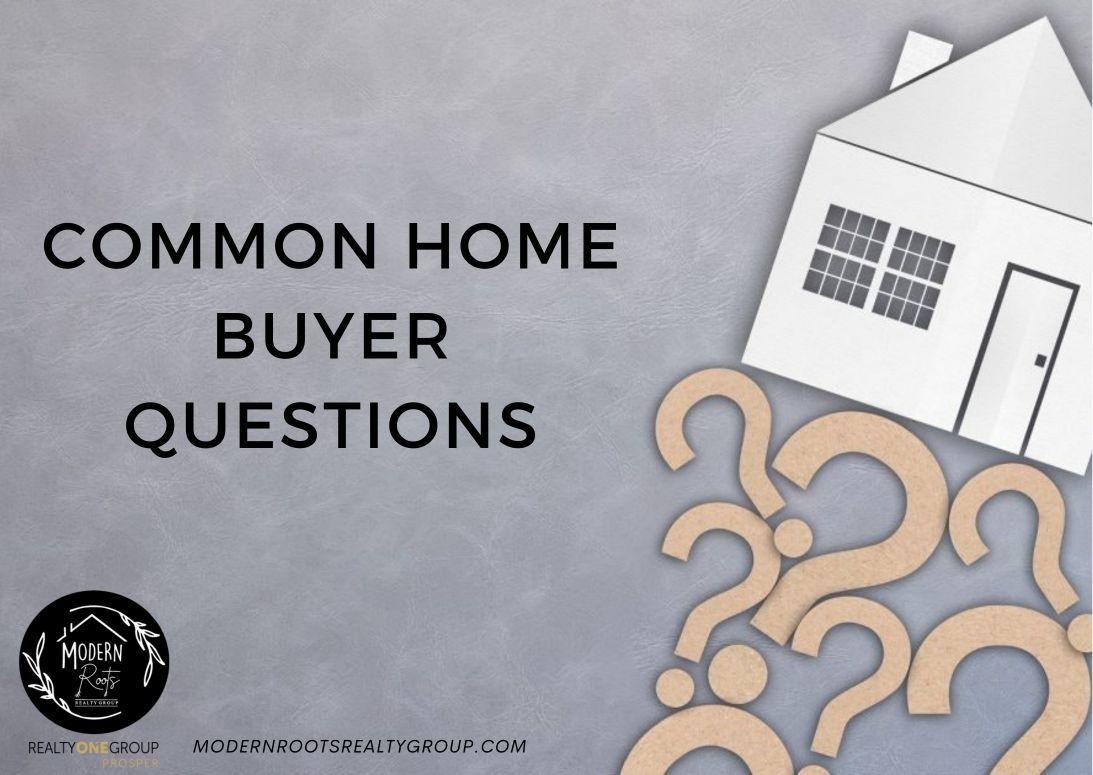 Buying a home is a big decision, and it's natural to have questions before making a purchase. Here are some of the most common questions that homebuyers ask, along with their answers:
How much can I afford?
Your maximum budget depends on your income, debts, credit score, and other factors. It's wise to get pre-approved for a mortgage before starting your home search so you know how much you can afford.
Do I need a real estate agent?
While you can buy a home without an agent, having a professional on your side can save you time, money, and stress. An agent can help you find homes that match your criteria, negotiate the price and terms, and handle paperwork and legal issues.
How much should I offer?
Your offer should be based on the home's condition, location, features, and market value. Your agent can provide a comparative market analysis and help you determine a fair offer.
How long does the buying process take?
The timeframe varies, but it typically takes 30 to 45 days from the time you make an offer to the time you close on the home and get the keys.
What inspections do I need?
It's recommended to get a home inspection to check for any hidden issues with the home's structure, plumbing, electrical, and other systems. You may also want to consider getting other inspections, such as a septic or pool inspection, depending on the home's condition.
By getting answers to these common questions, you'll be better prepared to navigate the home-buying process. Remember, every home purchase is unique, so don't hesitate to ask your agent any other questions you may have.
Please do share this if you find it helpful. Don't hesitate to follow us on the social media channels shown below for more helpful tips.
Facebook: https://www.facebook.com/modernrootsrealtygroup
Instagram: https://www.instagram.com/modernrootsrealty/
Twitter: https://twitter.com/modern_roots
Pinterest: https://www.pinterest.ph/modernrootsrealtygroup/
Visit our official website:
https://www.modernrootsrealtygroup.com/