Navigating the Fall Real Estate Market (Part 1): What Buyers Need to Know
Posted by Amanda Rickman on Tuesday, October 10, 2023 at 11:57:09 AM
By Amanda Rickman / October 10, 2023
Comment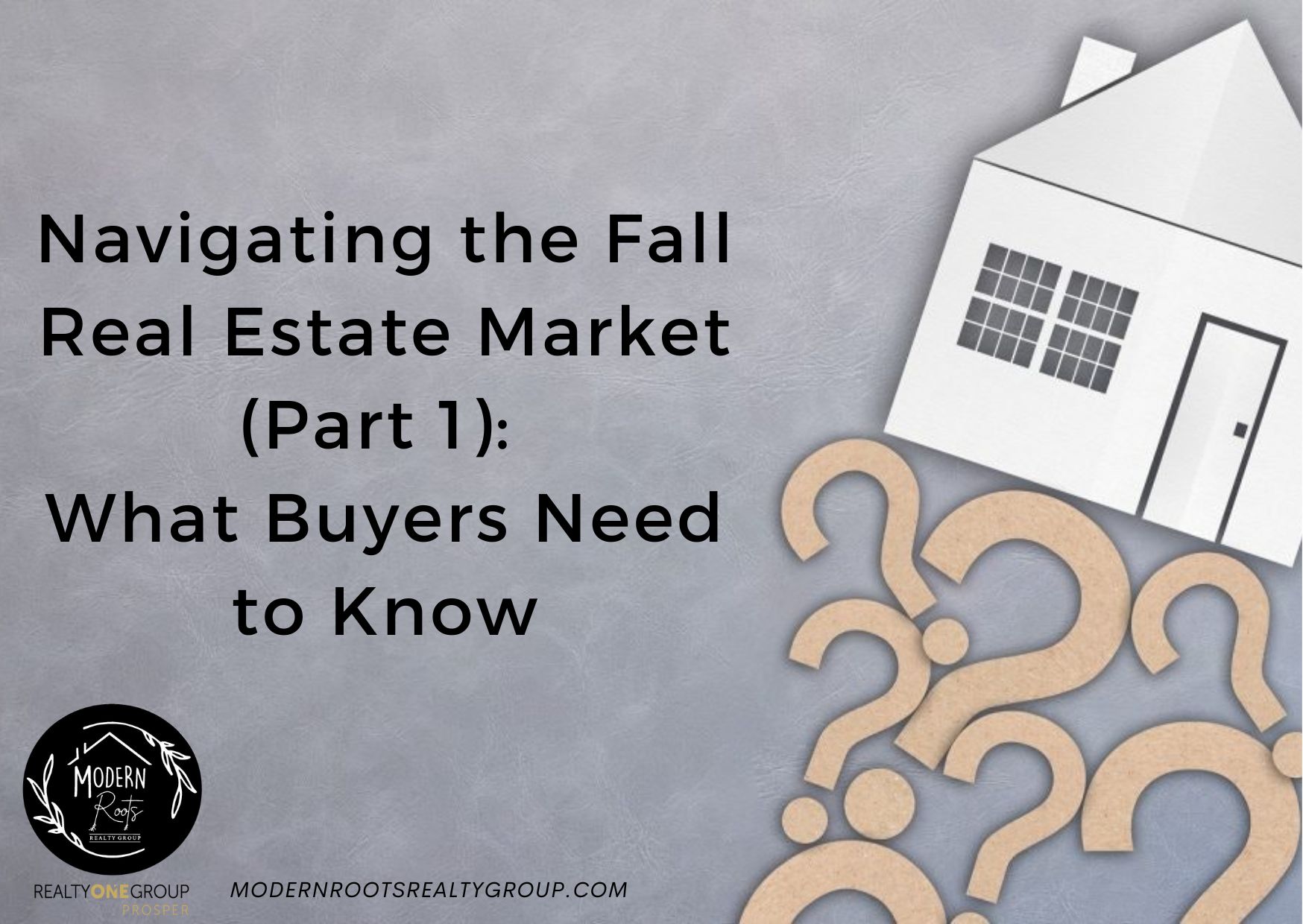 As the leaves change color and the temperatures start to drop, the real estate market undergoes its own seasonal transformation – welcome to the fall real estate market. While spring and summer are traditionally considered the peak seasons for buying and selling homes, the fall market brings its own set of unique opportunities and challenges for both buyers and sellers. In this 2-part blog, we'll explore what you need to know about the fall real estate market to make informed decisions. For this week, let's start with buying a property.
Reduced Competition:
It's been an interesting year all around with the rates, so it will be interesting to see what fall brings. One of the most significant advantages of buying a home in the fall is typically reduced competition. With fewer buyers in the market compared to the spring and summer, you may face fewer bidding wars and potentially more negotiating power. However, if rates fall, we may see an increase in competition.
Motivated Sellers:
Many sellers who list their homes in the fall are motivated to close the deal before the holiday season. This motivation can work in your favor, as sellers may be more willing to negotiate on price and terms.
Favorable Pricing:
While home prices vary by location and market conditions, fall can be a favorable time for buyers to find more competitively priced properties. Do your research and work with a trusted real estate agent to identify potential bargains. Again, it may be interesting to see what happens if the rates decrease.
Ideal Inspection Conditions:
Fall weather can be an excellent time for home inspections. Cooler temperatures can reveal issues with heating systems, and you'll have the opportunity to check for any weather-related problems like leaks or drafty windows before making your purchase.
If you found this blog post interesting and informative, please share it on your social media platforms to help others learn about this too. Stay tuned for part 2 of our blog next week!

Follow us on our social media channels shown below for more helpful tips:

Facebook: https://www.facebook.com/modernrootsrealtygroup
Instagram: https://www.instagram.com/modernrootsrealty/
Twitter: https://twitter.com/modern_roots
Pinterest: https://www.pinterest.ph/modernrootsrealtygroup/

Visit our official website:
https://www.modernrootsrealtygroup.com/