Navigating the Fall Real Estate Market (Part 2): What Sellers Need to Know
Posted by Courtney Lester on Monday, October 16, 2023 at 11:02:12 AM
By Courtney Lester / October 16, 2023
Comment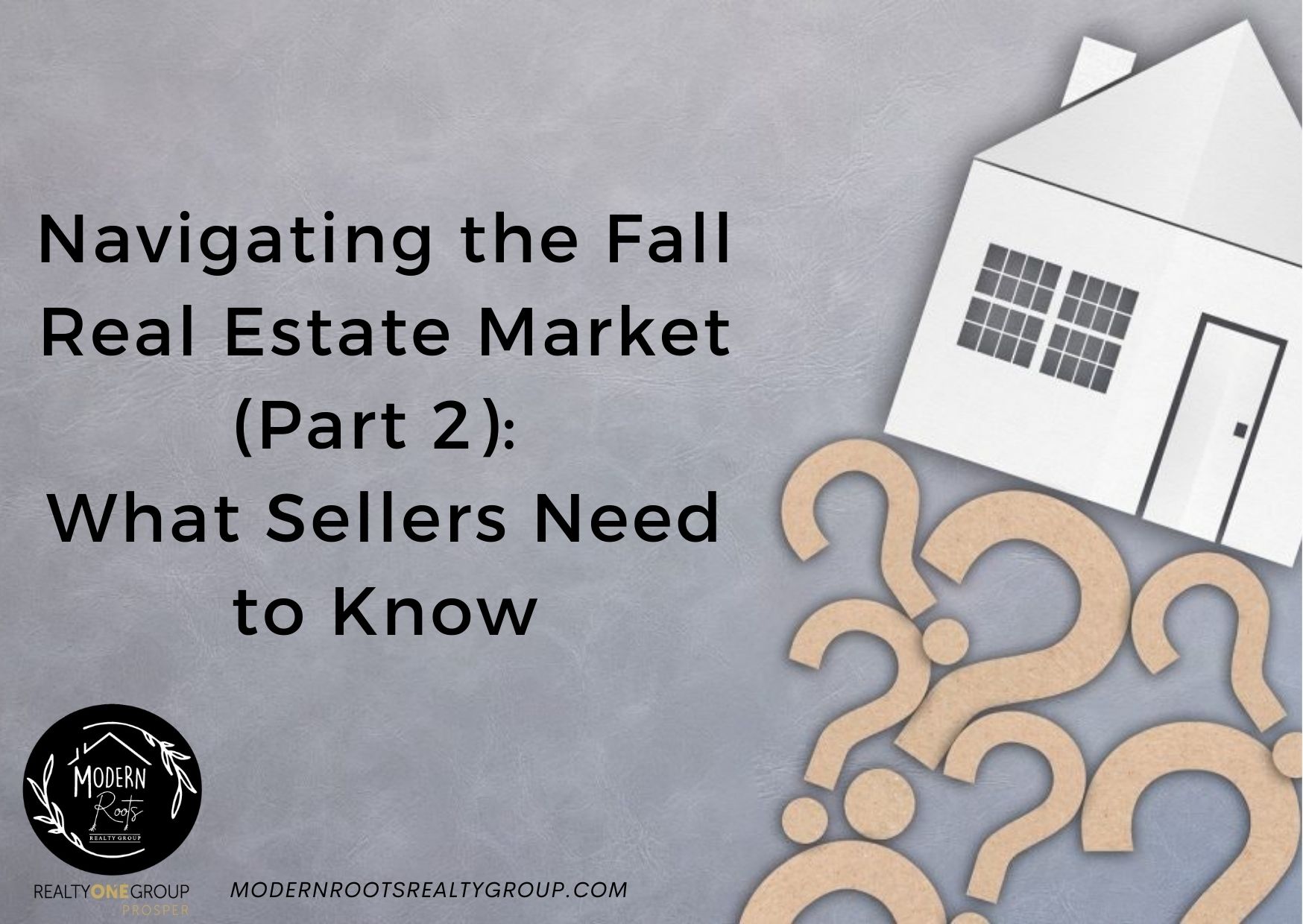 Welcome back to the second part of our series, "Navigating the Fall Real Estate Market." Autumn brings unique opportunities and challenges for home sellers, and in this installment, we'll delve even deeper into strategies and insights to ensure your success. Whether you're a seasoned seller or just beginning to consider listing your property, this guide will provide you with the essential knowledge needed to make the most of the fall real estate market. So, let's dive in and uncover the latest trends, tips, and tricks for selling in the autumn real estate landscape.
Curb Appeal Matters:
While spring and summer offer lush landscapes (unless you experienced our Texas Summer this year!) and vibrant gardens, the fall market relies heavily on curb appeal. Make sure your property stands out by raking leaves, maintaining your lawn, and adding seasonal decorations to create a warm and inviting atmosphere.
Pricing Strategy:
Pricing your home competitively is crucial in the fall market. Be sure to research recent sales in your area and work with a knowledgeable real estate agent to set a price that reflects the current market conditions.
Highlight Fall Features:
Take advantage of the season by showcasing your home's fall features. Highlight any fireplaces, cozy reading nooks, or outdoor spaces where potential buyers can imagine themselves enjoying the crisp autumn weather.
Flexible Closing Dates:
Consider offering flexible closing dates to accommodate buyers who want to move in before the holidays. This flexibility can make your property more attractive to motivated buyers.
Prepare for Fewer Showings:
I know we already have had fewer showings with the high rates, but there may be even fewer showings in the fall compared to the spring and summer. The buyers who do visit your home are often more serious. Make sure your property is in top condition for these potential buyers.
As the fall real estate market unfolds, knowledge is your guide. Whether buying or selling, use these insights to make informed decisions. If you found this blog helpful, please share it on social media!
Follow us on our social media channels shown below for more helpful tips:

Facebook: https://www.facebook.com/modernrootsrealtygroup
Instagram: https://www.instagram.com/modernrootsrealty/
Twitter: https://twitter.com/modern_roots
Pinterest: https://www.pinterest.ph/modernrootsrealtygroup/

Visit our official website:
https://www.modernrootsrealtygroup.com/